The Pharmacy Care Professionals (PC Pros) functions also as a Data Warehouse. PC Pros customers may manipulate their archived data from a specified start date to within one minute of the current time. The unique statistic on this feature is the PC Pros ability to give the "end user" Internet access to their "real time" data.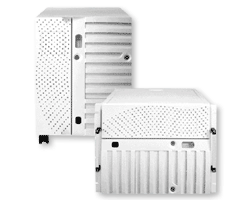 The pertinent data held by PC Pros can be made useful in all requested utilization and review reporting. Decision Support Systems (DSS) are a must in the prescription benefits management (PBM) world today. Management techniques and efficient care mechanisms rely heavily on data warehousing tools.
Operational data (business and accounting) and informational data (life statistics and health) are available to all PC Pros customers. The SQL query features are customized to the client's necessity.
PC Pros customer data is housed in a UNIX based "multi-server" environment.The latest revisions of software, hardware and communications are updated quarterly.